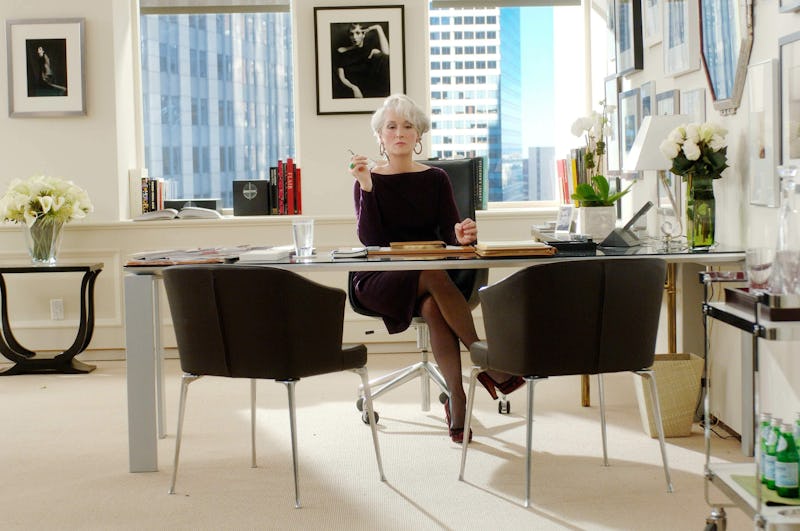 Having a clear, uncluttered workspace can really boost your creativity. Making it your own by adding a few personal touches can make your desk feel more homely and like it is an extension of your home or office. The first step to ensuring your work is both functional and decorative is by investing in a good desk. You can find reviews of office furniture websites on websites such as luminablog.co.uk to help you in making a decision that will suit your budget as well as your needs.
Here are 7 tips to adding more sophistication to your workspace:
Place a vase with fresh flowers on your desk. Flowers are sure to brighten up your day, as well as bringing in bursts of colour to an otherwise drab space. Having flowers on your desks shows that you care enough about your workspace to decorate it.
Choose a functional yet stylish chair. Gone are the days when an office chair needed to be black and leather. Choosing a more feminine style in a great pattern can also spice up your workspace, while still being ergonomically correct and providing maximum support.
Tuck those cables away! Using cable clips and wraps, you can group all those unsightly cords and cables together, leaving them out of sight, but still easily accessible should you need to unplug any device you are working with.
Display some books on your desk. This not only gives your workspace an air of sophistication, but it can also be an entertainment piece for a client to page through while waiting to consult with you. Displaying a business book, or a book in the field in which you are employed can show that you are serious about your job.
A beautiful mug and coasters. Plastic or paper cups, be gone! Not only is a ceramic mug more economically friendly, it can also be a statement piece or conversational starter with a funny print or picture. Your own mug can also make you feel a sense of permanency in the office.
Matching pens. There is nothing more beautiful than a matching or custom made set of stationery, with beautiful colours or designs. These can make your workspace look more put together and organized.
A beautiful and functional desk organizer. We have come a long way in terms of desk organizers. Gone are the days of the horrible plastic cylindrical contraptions that held our pens and paper clips. These days, desk organizers are available in a range of styles, colours and materials to match your workspace and decor perfectly.
It is important to remember that a desk is so much more than just a place to do your work. A desk can be an escape, a haven if you will, from a noisy home or office building, where you can just sit and take a deep breath before you tackle the next task on your list. Personalising your desk can really make you feel more at home and give you the motivation you need to be more productive.